Weren't buying into last week's purported image of a red Nexus 5 variant? Would a couple of pictures from a warehouse showing boxes and boxes of the same model in retail packaging help? If so, here you go. Thanks to pictures tweeted by @artyomstar, we are certainly leaning towards a bright red version of Google's latest flagship phone to be on the way.
The images – included above and below – appear to show red Nexus 5s packaged up and ready for shipping, likely to retailers. There are labels for LG (the manufacturer), specifics on the storage size (these are 16GB units), a couple of IMEIs, and a potential country (GBR) that these specific boxes will be shipped off to. 
We still know nothing on price or availability, but with Valentine's Day quickly arriving, the bright red version would be a timely addition to the lineup that includes black and white models. Both current models are priced at $349 for the 16GB variant, so I'd imagine this will drop in at the same.
Who wants red?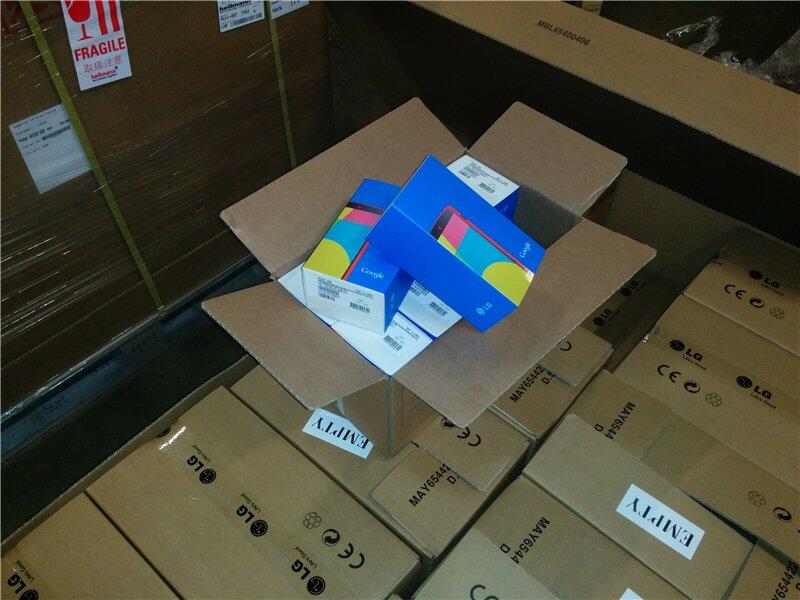 Update:  Is this another picture of the device? Holy brightness. Someone tell my man to turn his flash off. (via)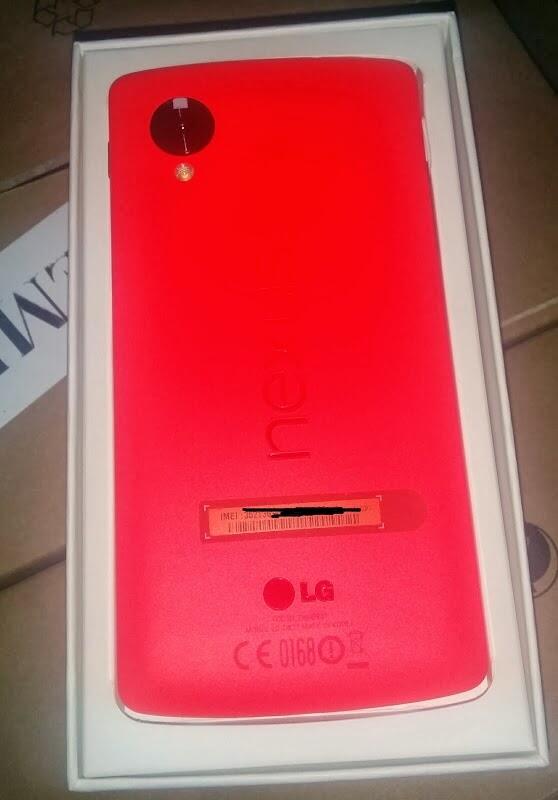 Via:  @artyomstar | Android Central