A tasty little Black Friday treat arrived on our doorstep today, so even though we're sitting in the middle of a long holiday weekend, we couldn't hold back and decided to unbox it. Yessir, here is our first look at the Moto G by Motorola, an incredibly inexpensive phone targeted at emerging and prepaid markets. 
For those not familiar with the Moto G, you are talking about a phone that is either $179 (8GB) or $199 (16GB) off-contract, works on all sorts of HSPA+ networks across this globe (CDMA variant on the way too), and still has decent enough specs to give everyone a solid smartphone experience without the typically high price. The GSM version is currently available now in the U.S. through Motorola's store with the CDMA variant arriving in a month or two. Amazon has it up for pre-order.
In terms of specs, the Moto G has a 4.5-inch HD (720p) display, 1.2GHz Qualcomm Snapdragon 400 (quad-core) processor, 5MP rear camera, 2070mAh battery, and runs Android 4.3 (with a guaranteed upgrade to Android 4.4 on the horizon). It may not have LTE, but at those prices, I'm not sure even data speed freaks can complain.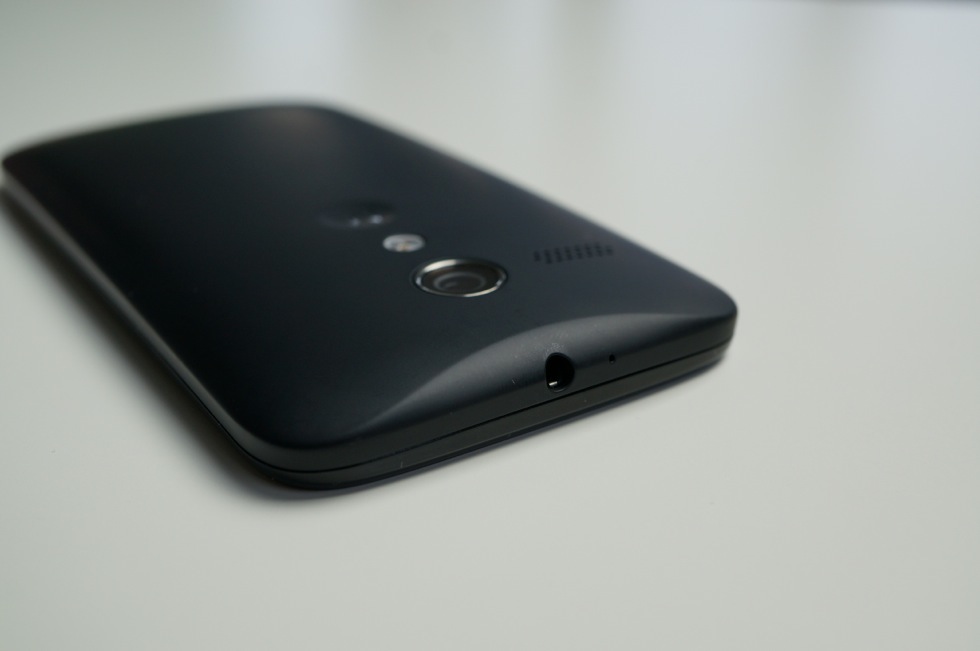 So what do we think about it? After only a few minutes with it, it's obvious that this is the little brother to the Moto X. In fact, it feels (and is according to measurements) almost identical in hand, outside of a little extra thickness towards the bottom. The craftsmanship is there, plus the camera, dimple, ports, and buttons are all in the exact same places. It's certainly plastic, but by no means does it feel cheap.
Performance doesn't seem to be an issue yet, as the device is responsive enough for its price and set of specs. It isn't necessarily as buttery smooth as the Moto X, Nexus 5, or LG G2, but it shouldn't be. If I only had $200 to spend on a phone, I think I'd understand that it isn't going to be the best of the best. No matter what, this phone seems so far to be able to hold its own.
If there is one downside, it's that the phone doesn't have Touchless Control or Active Display, two of the most popular features of the Moto X. I guess I'm not sure I was fully expecting them to be there, but since the phone size and style-wise is so similar to the Moto X, it was a bit of a disappointment. Then again, Motorola is trying to keep the price as low as possible, so their X8 Computing System and variety of chips had no chance of making the cut.
Overall, I'd being lying if I didn't say that I was impressed. For what you get at $179, everyone should be.
Video
[responsive_vid]
Gallery
Moto G
vs. Moto X