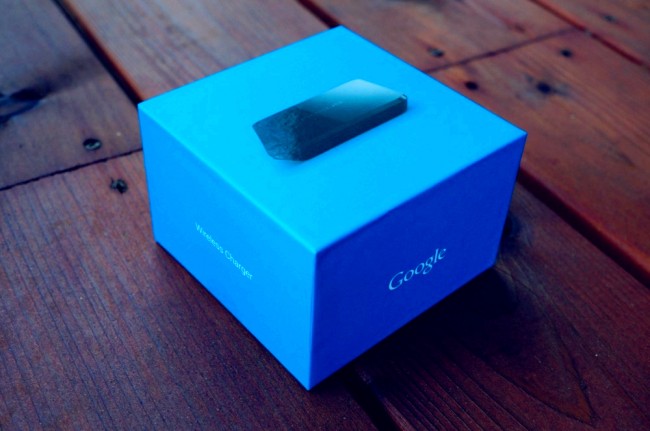 Yesterday, we took a look at the official Nexus Wireless Charger that works with the Nexus 5, Nexus 7 (2013), and the Nexus 4. It's a solid little charger with a good amount of weight, polish, shiny parts, and sticky bottoms to make it potentially worth its $50 price tag. But you know we like to save you all some cash, so as you may have noticed in our video from yesterday, we have an extra one purchased specifically for one of you.
Who wants it? Free Nexus Wireless Charger, anyone? 
Contest
Prize:  1 (one) Nexus Wireless Charger.
How to enter:
Winner:
We'll pick our winner tomorrow 12:00PM Pacific.