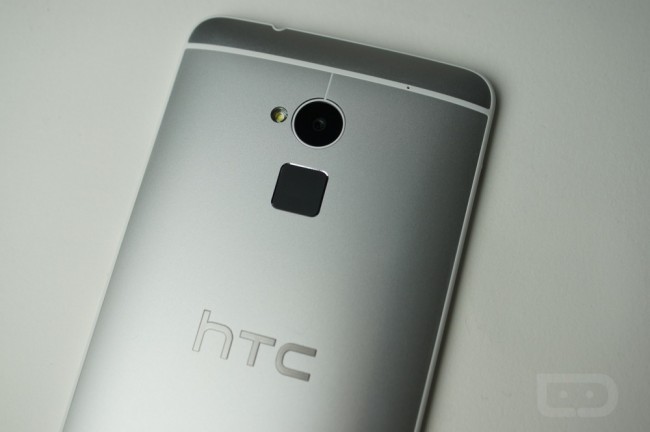 This week, we finally got our hands on the leviathan known as the One Max from HTC. It is currently available from Sprint, running on the 4G LTE network, purchasable for the price of $149.99 on a two year agreement when porting your number to their network. To cut to the chase, this is the largest phone we have probably ever held. Not only is it massive, but given its metallic body, it is also extremely heavy to hold. It's an incredibly unique experience, and we are pretty excited to put it through the paces. 
As for specs, the device is running a Snapdragon 600 quad-core processor, 2GB of RAM, sports a colossal 5.9″ 1080p LCD display, a microSD slot for expandable storage, a 4MP UltraPixel back-facing camera, a 2.1MP wide-angle front-facing camera, BoomSound speakers, Bluetooth 4.0, NFC, a fingerprint scanner, and a 3,300mAh battery. It's a beast in both specifications and looks.
Be sure to watch for our full review of the One Max, and in the mean time, check out our unboxing and hands-on video below.
Device Gallery:
Unboxing and Hands-on: