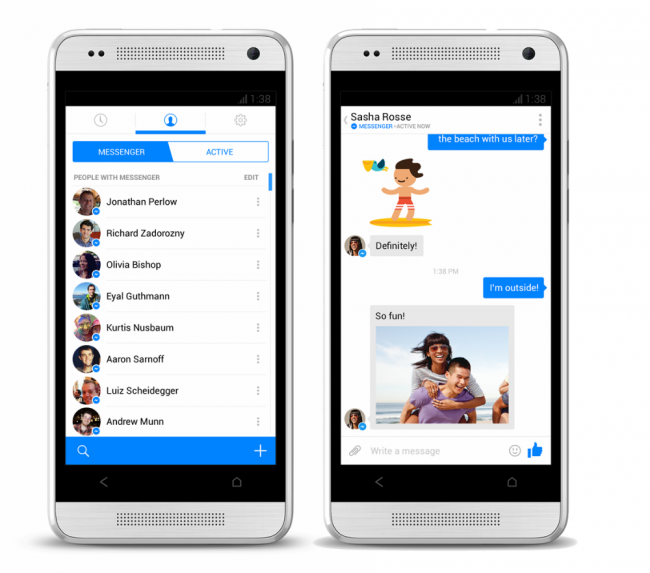 Back in October, Facebook launched an updated and sexified version of its Messenger app. The update was only available for a small amount of test users, and even for some that did get the update, it was later updated yet again to remove the improvements. It was a sneaky and upsetting move to users, but Facebook was clearly looking out for its users' best interests. 
The update not only has an updated and better look to it, but there are a few features added in, such as the ability to clearly see which of your friends is available for chatting and a completely redone menu system for easier navigation throughout the app. It is a night and day difference to the say the least.
The update is now available for more folks over on Google Play, so go grab it if you can.