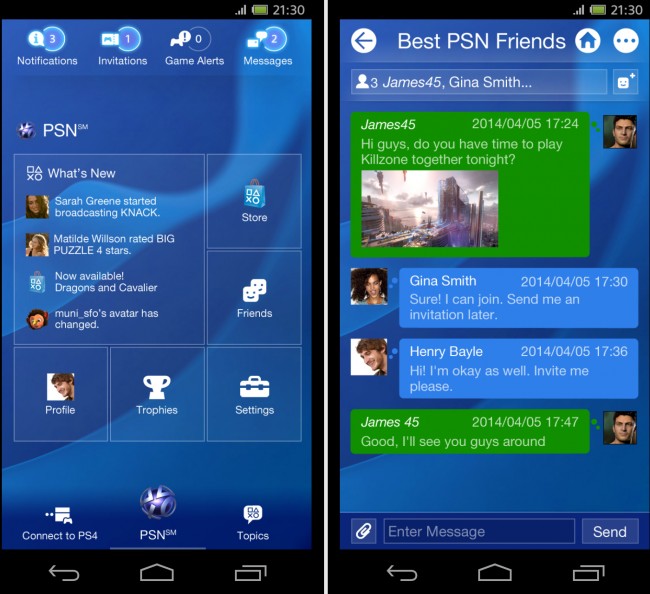 The next generation of gaming consoles is upon us, and Sony wants to make sure that Android users will be able to connect with the shiny new PlayStation 4 in ways that they had not been able to before. The official PlayStation app has been updated with lots of connectivity features for your Android device to control your new console. Unfortunately, all the changelog on Google Play has to offer is "the app has been updated," but Sony has told us before what it will do. 
The ability for your device to connect to the PS4 as long as it is on the same WiFi signal is the big feature here. Through this connection, you will be able to chat with your PlayStation friends, browse the Store, and even buy games to push them to your console. You can access all sorts of content to consume on the console. For games that have the capability, your phone can even work as a second screen for information. This application will be a must-have for any PS4 owners, so now we just need the console itself.
PlayStation 4 or Xbox One? Who you got?