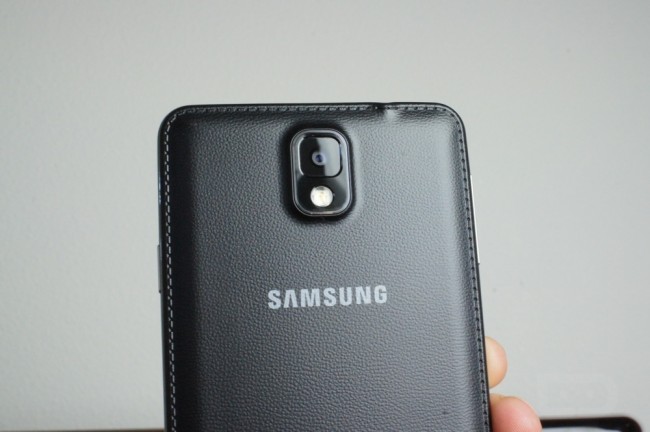 It is no secret by this point that Samsung is the top dog in the Android world, but just how far ahead might be hard to imagine sometimes. There is an easily-calculated reason that Samsung has millions and millions of dollars to throw into marketing and advertising for their devices. A recent survey including units from  around the world shows that Samsung accounts for 63% of all Android devices. 
That enormous share is a share of the largest mobile operating system in the world. The numbers from the survey are crazy, showing that Samsung almost out-gains every other manufacturer by 2 to 1. 8 out of the 10 most popular phones in the world are manufactured by Samsung, including the Galaxy S2, S3, S4 and both Notes. The most popular non-Samsung device is the HTC One. This counts for tablets as well, with the Galaxy Tab 2 series of tablets apparently accounting for almost 40% of tablets worldwide.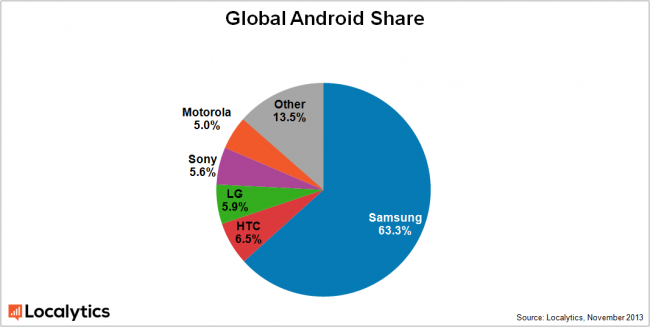 As with all statistical studies, you cannot measure every device in the world, but this sample was reported as being 25 million unique devices from just last month. Is this good or bad news for the world of Android?
Via: Localytics