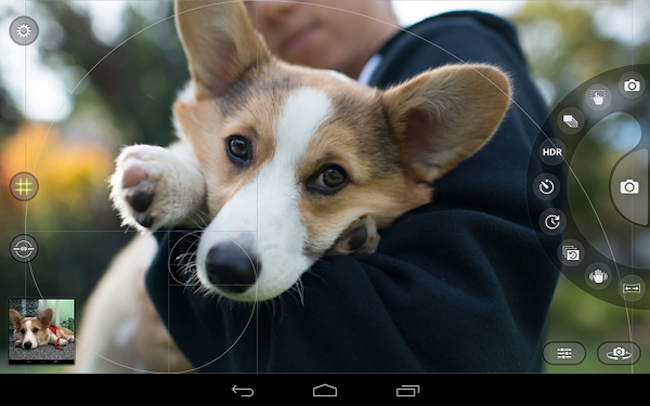 Camera Awesome, one of TechCrunch's top apps of 2012 for iOS, has made its way to Android. The application is a photo editing app + shooter that is known for its "Awesomize" effect, which is comparable to Google's own "Auto Awesome" that you see on Google+. Without having to touch a ton of different toggles and filters, the software can automatically up the brightness, tone in saturation, and make your photos look "good" without much work.
Besides the Awesomize effect, there are countless real-time effects to choose from when editing, options to share to any social network you can imagine, as well as different capture modes for its built-in shooter. You can capture high-speed burst shots, panoramas, and HDR images all from within the app.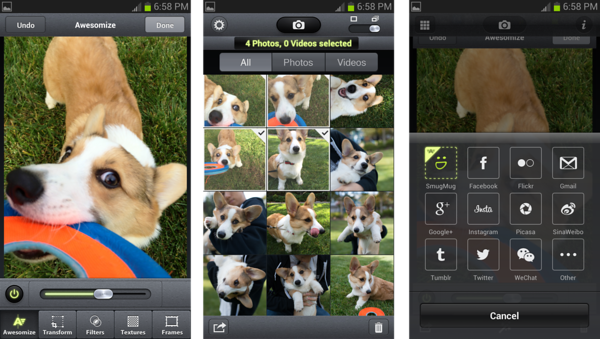 And as a note to Tegra-powered device owners, your devices will be able to produce some extra effects thanks to that processor. Tegra devices will have the ability capture to slow-motion video, enhanced HDR, and have integrated stylus support.
The app costs $2.99 on Google Play, which is right on par with other photo editing apps. But if you are spending money on this, then we are hoping you have already tried Snapseed.
Play Link ($2.99)