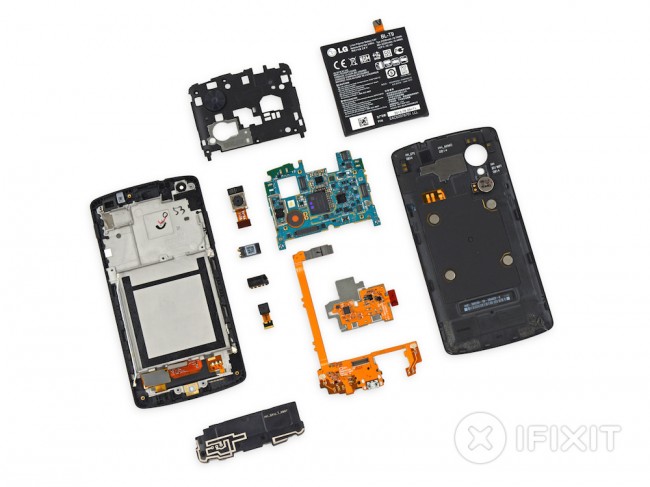 Whenever a new devices pops onto the market, it is the job of iFixit to tear it down, and then report back to the world how easily it is to repair the device. Most times, if you have something go wrong with your phone, there is a possibility you can fix the problem yourself, which would spare you hundreds of dollars for a new phone. Although, if you have insurance, then who cares, right? Beyond knowing the repairability score, we just like seeing these phones go through teardowns, so check out the gallery below of the Nexus 5 courtesy of iFixit. 
According to iFixit, the Nexus 5 is actually quite repairable. It received a solid score of 8 (10 being easiest to repair), for its use of standardized screws, only mild adhesives keeping the battery place, and a "very modular design that allows for the replacement of worn components."
So, if you are a tinkerer, then maybe the Nexus 5 is for you.
Gallery:
Via: iFixit