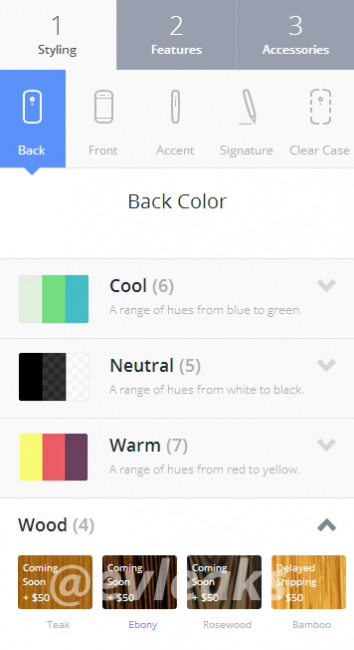 Thanks to @evleaks, we can rest assured that Motorola still has plans on releasing wood backs for the Moto X. We still don't know exactly when, but thanks to a leaked screenshot, we can at least start debating on which option we would choose if we were to buy another Moto X. 
From what we see listed on the site, there appears to be four choices, which are the same ones Motorola told us to expect; Teak, Ebony, Rosewood, and Bamboo. Selecting a wood back will up the device's price by $50, a price that is right on the money with previous rumors we have seen. When purchasing, it appears that you should still receive your Moto X within the four day time frame, except with bamboo. There appears to be a "delayed shipping" mark on that option, but we don't know the full details on that.
While we do wish the wood options were launched right alongside the regular colored backs, this is still a great idea, and we are happy Motorola is sticking to it.
Now the only question is, which wood back do we want?
Via: @evleaks