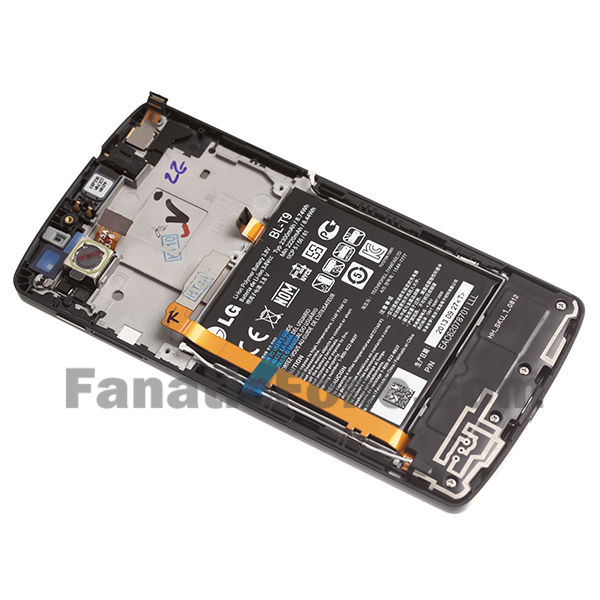 Given at how many leaks the Nexus 5 has seen over the past month, the only thing left to do after an unofficial teardown would be a drop test, but that would just be depressing at this point. If some guy took the device we are all waiting to see, and then purposefully destroyed it? Blasphemy. Anyways, we are on the brink of seeing what Google has in store for the Nexus 5 and Kit Kat, but one group decided they were tired of waiting, and decided to open up the Nexus 5 themselves to see if it was filled with chocolate and wafers. Turns out, there is no candy. 
With the back plate taken off we can't see too much, but enough to be satisfied for now. We can definitely spot the device's 2,300mAh battery, the supposed 8MP camera with OIS technology, and all of the screws that hold the phone together.
Maybe a drop test would be more exciting, but again, they make us cringe.
Gallery:
Via: GSM Arena