I don't even know what to write about these leaks anymore. It seems like everyone has their hands on the Nexus 5 these days, only none of them know what to do with it, meaning we haven't had new info in days. It also seems to have far surpassed almost any other phone in recent memory when it comes to unofficial sightings. What is Google waiting for? 
In today's appearances, we have the phone lying face-up on top of a retail box. People are claiming that it's an "unboxing!" to stir up excitement, when really it's just a blurry shot of the phone with nothing else to talk about. Well, the leaker who posted it did get scared and ask mods over at Overclockers to delete his posts and account after claiming he would leak more throughout the day. So I guess you do at least have some drama.
The other shot is from an LG Malaysia service center (pictured below). And that's it.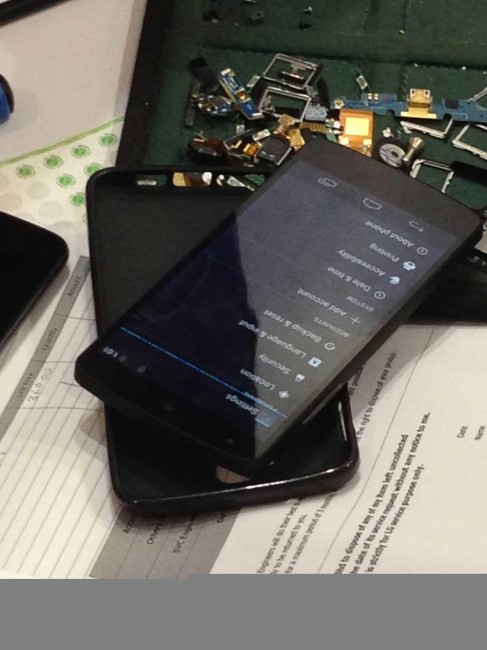 Oh, it also posted some rather impressive BaseMark X benchmarks for gaming, beating out the LG G2 with a score of 14.17 to the G2's 12.53.
Update: Here is a picture of a dummy unit, because well, we hadn't seen one of those yet.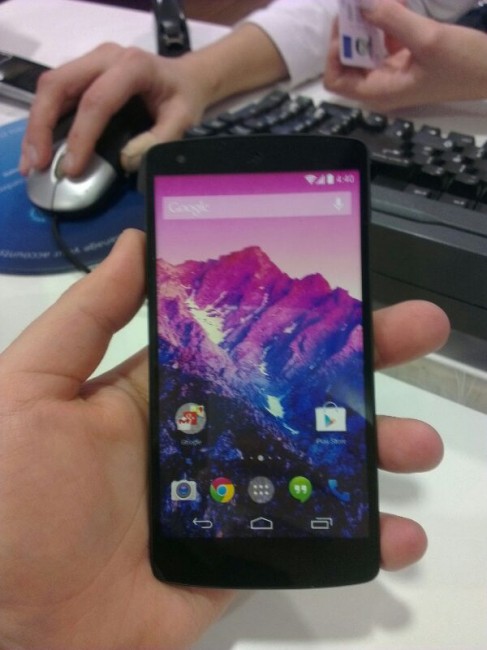 Via:  Overclockers [2] | +Lin Siong Soh | GSMArena