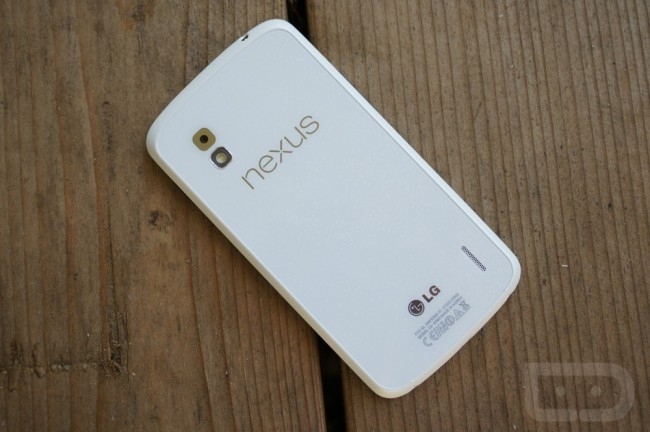 A week or so ago, a rumor surfaced suggesting that Google may introduce a Nexus 4 with LTE alongside the Nexus 5. As you are all well aware, the Nexus 4 originally launched last year without LTE, something many couldn't give Google a pass for. In a day filled with nothing but LTE, the lack of it in Google's flagship smartphone was inexcusable. But what if they were to re-introduce the phone again this year, only this time with LTE on board? According to a Bluetooth SIG filing that dropped yesterday, there may be a chance of that happening. 
In the filing, we can see a new date of October 24, 2013, along with the mention of a phone under model number LG-E960 being a "LGE LTE Mobile Phone." Yes, the LG-E960 is indeed the model number of the Nexus 4.
I think the big question is why bring the Nexus 4 back if you have a Nexus 5 ready to pounce? Well, Google did drop the price of the HSPA+ Nexus 4 to $199 and $249 not long ago, so maybe they are simply trying to offer phones at multiple price points to attract even more buyers. We have no indication of this LTE model selling for that $199 price, but wouldn't that make quite the splash? Google could then sell phones at $199, $249, $349 (Nexus 5 price), and then whatever the 32GB Nexus 5 drops in at – maybe $399. Or maybe it'll go $249, $299, $349, and $399, since LTE modems would raise the cost of the Nexus 4. Still, not bad.
Update: As someone at reddit pointed out, it could just be a sloppy Bluetooth SIG posting, as the revision of the phone is 1.1, which is an older build of the Nexus 4. I also checked the old FCC docs and didn't see permissive change submissions or anything that would indicate the phone was now or would be LTE-ready. Then again, why are we seeing the Nexus 4 pop up again at Bluetooth SIG when it has been sold out and long gone from Google Play for weeks? Maybe a filing that has to do with Android 4.4? Tough to tell.
Any interest in an LTE Nexus 4?
Via:  Bluetooth SIG | reddit
Cheers Raj!