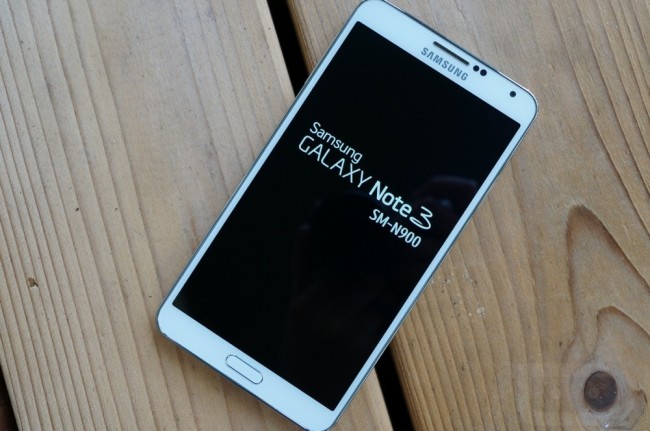 It's time to start our official coverage of the Samsung Galaxy Note 3! We have an unlocked international unit in house, have gone ahead and unboxed it, and will now be embarking on a journey into tablet-phone-hybrid land. As most of you know, I have never been the biggest fan of the oversized device craze, but because I try to keep an open mind for the most part, am fully willing to give the new Note 3 a fair shot. Actually, both Tim and I will be 100% committed to all things Note 3 over the coming weeks, so you'll want to stick with us as usual to see how this adventure unfolds. 
Again, this is the international variant of the Note 3, which means I'm working on HSPA+ and with the Octa-core processor combo. Those really are the only differences over the U.S. variants, so we shouldn't see much of an experience change from one to the other. We still have the same 5.7″ FHD Super AMOLED display, 3GB RAM, 13MP camera, and TouchWiz experience atop Android 4.3. We'll more than likely have specific U.S. experiences to share once we get closer to launch.
So, enjoy the unboxing below! Then drop any questions you have or tests you'd like to see performed. This should be a fun couple of weeks, assuming this thing fits in my jean pockets.
#note3cult
Unboxing
Gallery