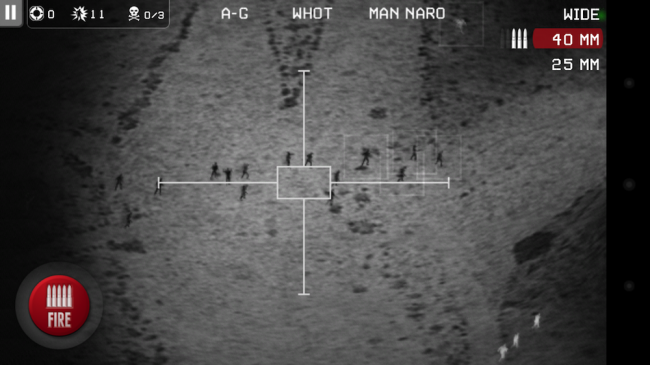 A new game hit Google Play this week, one that we think anyone who loves killing zombies should enjoy. The game is called Zombie Gunship. In the game, you play as a gunner of an AC-130 gunship, whose mission is to protect civilians and bunkers from getting destroyed by blood-thirsty zombies. It's an easy plot to follow, but with a gunship that can get some insane upgrades and hordes of the undead that reach in the hundreds, the game quickly becomes an intense nail-biting experience. 
To upgrade your ship to larger ammunitions, you must kill off zombies. If you are more into buying victory, you can simply buy coins via in-app purchases and purchase any supplies you need. You can have three types of cannons, all three of which are used by America's armed forces, which gives the game a sense of realism. There is the 25mm Gatling gun, the 40mm Bofors auto-canon, and the big daddy 105mm Howitzer. The last one makes quite the boom.
If you have spent anytime playing Call of Duty, and love getting into the seat of an AC-130, then you will feel right at home with this game.
Play Link ($0.99)