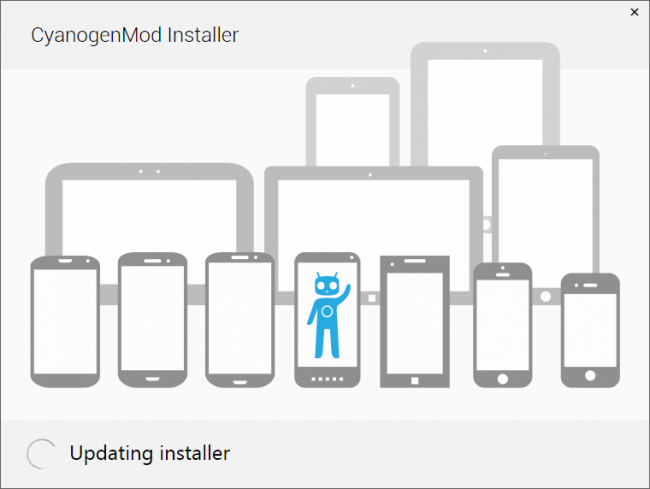 The CyanogenMod that you have come to know intimately over the last several years is now Cyanogen Inc., a company funded by Benchmark Capital and Redpoint Ventures that wants to make installing CyanogenMod easier than ever on your phone. Announced this morning via the official CM blog, Cyanogen Inc. (with $7 million in Series A funding) can now dedicate their resources full-time to continuing to build "best mobile OS—created by the users for users." 
Details are scarce at the moment, but the basics are this – CyanogenMod will become an installer, made available through Google Play, that can install CM onto your device with a single click. The app will become available in the "coming weeks" and will likely be free. They haven't said publicly how they plan to make money, but you can imagine how easy it could be with the millions of users they have already.
According to Engadget, Cyanogen has a partnership already in place with an unnamed hardware manufacturer, but the newly formed company is exploring many potential business models. Their goal is to become the 3rd major mobile platform, even ahead of Windows Phone, Blackberry and other big names.
This newly formed company opened two offices – one in Seattle and another in Palo Alto – and hired 17 full time employees.
A reddit AMA with the CM team will happen at 11:30AM Pacific, in case you have questions or would like to learn all that we can learn.
Via:  CyanogenMod | Mitch Lasky