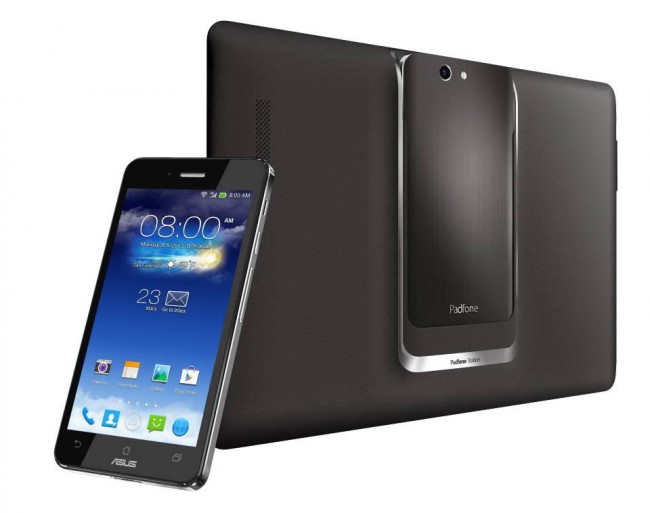 The PadFone from ASUS is a device you won't see too often in America. Why it hasn't cracked into the US market too heavily must partially be due to ASUS and the carriers. The PadFone is a phone that fits comfortably into a tablet dock, which eliminates the need for a separate tablet attached to a data plan. This is the type of thing carriers don't care for. It's a pretty futuristic idea, but then again, we are living in the future. The newest rendition of the PadFone is much like last year's model in terms of looks, except ASUS has thrown some healthy spec bumps inside – including Qualcomm's Snapdragon 800 processor clocked at 2.2GHz. 
The phone features a 5″ 1080p display, 2GB of RAM, 13MP back-facing camera, a 2,400mAh battery, plus a complete overhaul of the system's applications. If you own the previous PadFone, you will see a much cleaner and more minimal UI within plenty of ASUS' stock apps that are found on the device.
No prices are detailed yet, but it's rumored to be somewhere in the $650 range. If you want the tablet dock to go along with it, you are looking at an additional $250. That's quite the investment.
Via: ASUS