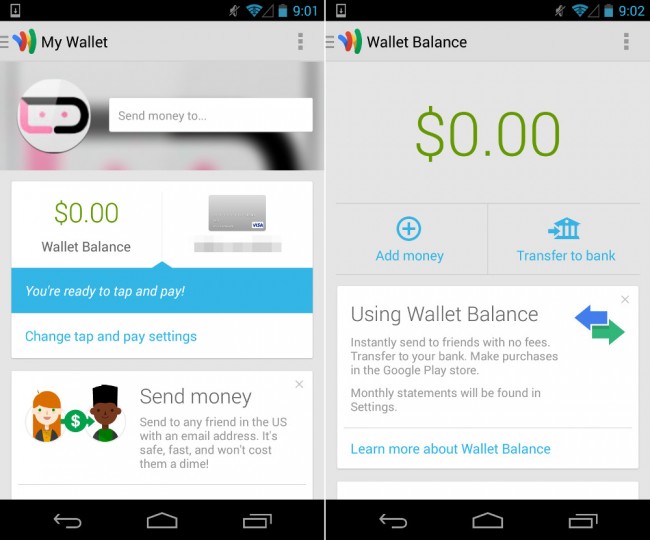 Google shocked us a bit this morning with the announcement of a new Google Wallet app that works on almost any device, as long as they are running Android 2.3 and above. The app may not be able to make NFC payments through all devices, but it does bring a loyalty cards locker, money-sending between email addresses, and Google Offers to your fingertips.
The update was supposed to begin rolling out as early as today, and sure enough it has. A handful of readers were able to grab the update immediately following Google's announcement, which means we have it for you to sideload should you be on the slow end of this staged rollout. 
In the revamped app, we're seeing classic Android design guidelines with the "hamburger" or slideout navigation menu. You'll find pages for My Wallet, Send Money, Transactions, Wallet Balance, Offers, and Loyalty Programs embedded within. If you own a supported device, you'll see a wallet balance and default credit card at the top of the main tab, with a "You're ready to tap and pay!" message. If you do not own a supported device, you'll only see a wallet balance box.
As you navigate through each section, you'll see instructions for setting each up, from adding bank accounts, to finding loyalty programs, and sending money to friends. It's all pretty straight forward stuff, but certainly welcomed. Wallet on all phones! Sort of.
Cheers Scott and shamo316!