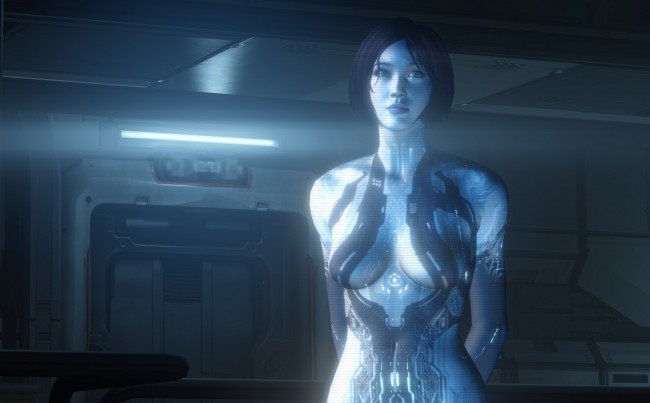 Microsoft is finally getting around to developing a personal assistant for Windows Phone users, as they ready a Windows Phone 8.1 update that is said to feature Cortana. As for the name Cortana, she is an AI character featured in the Halo video game series, personified by the above-pictured girl. 
To what extent Cortana will be baked into the OS is still not completely known, but The Verge was able to snag some screenshots of her in action, detailing that she will be quite a bit smarter than the already built-in voice commands Windows Phone devices feature.
Apparently she can handle simple tasks, such as checking your local weather, handling notifications and system toggles. There is no doubt that Microsoft will want to try and make Cortana as user friendly and intuitive as Google Now or Apple's Siri assistant.
The 8.1 update is rumored to launch sometime in early 2014. For any Windows Phones users that are reading this, we are sure you are excited right now.
Via: The Verge
Cheers Travis!