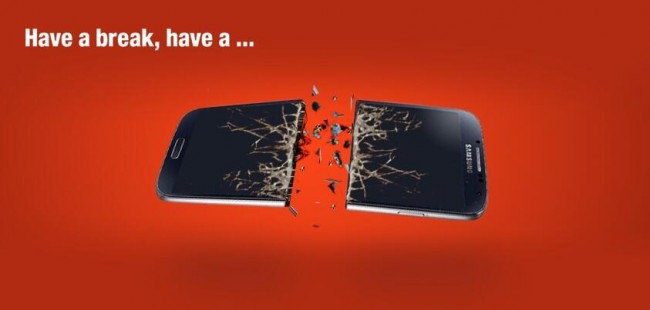 Lost in the smartwatch madness yesterday were some fighting words to come out of Nokia's German Twitter Account. We were just as surprised as anyone when earlier this week the Android team announced that their upcoming version would be named after the well-established candy, Kit Kat. Most people might have bought a piece of candy after hearing the news, but Nokia had other ideas.
Nokia, who themselves made news last week by being acquired by Microsoft, found time to put together the picture above and post it to their Twitter page. Hopefully no Galaxy S4s were actually harmed in the making of this picture.
This is certainly a case of #shotsfired.
 Via: Twitter