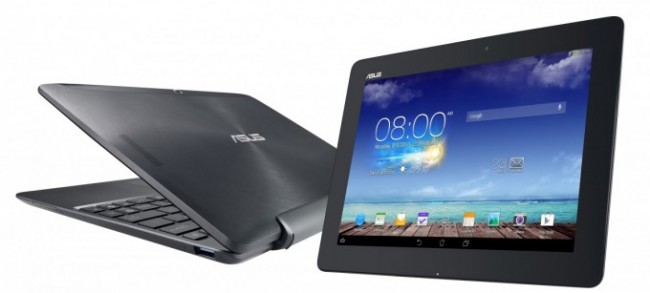 Samsung and Sony weren't the only ones pumping out new devices today. ASUS also had their very own holiday lineup announcements, full of new Fonepads, MeMo Pads, and a Transformer Pad, topped off with a Transformer Book.
The six new devices are highlighted by the introduction of the Transformer Pad 701T and the Transformer Book, a new device in terms of what it is capable of doing. The Book is a 3-in-1 PC device, capable of dual-booting between Windows 8 and Android 4.2. It comes with a detachable keyboard, which brings functionality and extreme multitasking to the everyday user. With full access to Google Play, it could be a pretty sweet device for Windows and Android lovers. 
The Transformer Pad 701T was the other device that interested us quite a bit. It is the newest addition to the Transformer Pad series, featuring an insanely-high display resolution of 2560 x 1600. In addition to that beautiful 10.1″ display, the Pad 701 features a Tegra 4 processor, 2GB of RAM, SonicMaster audio technology, a USB 3.0 port, a microSDXC card slot, plus more tablet goodies including a keyboard dock. No word on pricing or availability for it quite yet, though.
If you are interested in the additional ASUS devices that were announced, feel free to find all of the information be following the via links below.