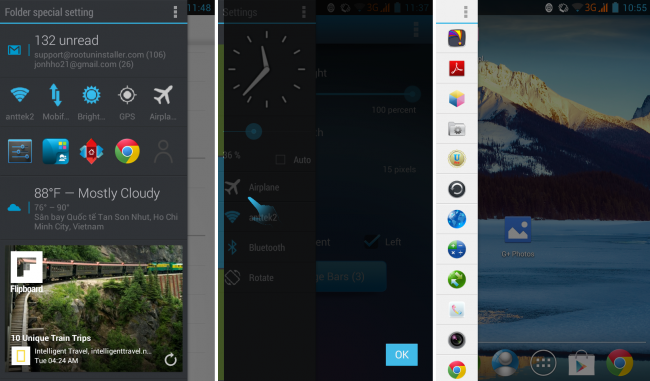 A new application, currently in beta stages called Sidebar Plus, could be the dream app of multitask users everywhere. With a sectioned pullout bar on the side of your device, allowing users to access recently used apps and system toggles, it makes accessing anything on your device very simple. 
The way it works is easy – the app places a sidebar on the side of your display that is transparent, then depending on which part of the bar you slide out, you get different settings/apps options. You can set different toggles, place different apps in your most-used list and even place widgets on the bar. There are a lot of options to go through, so we would recommend downloading and fully checking it out.
Features:
Multiple bars.
Support different types: apps, contacts, common settings, shortcuts.
Widgets on sidebar (ex. check twitter stream on your lock screen).
Extension (compatible with DashClock extension).
Full customization with theme, options.
You can sideload the app from XDA, so go check out the app's thread and see what all Sidebar Plus is capable of.
Via: XDA
Cheers Karim!