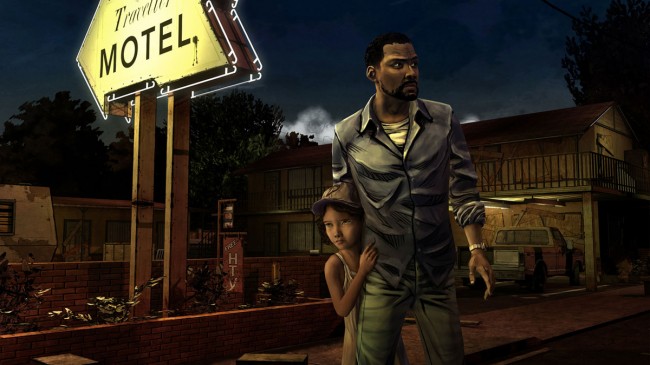 The Android powered OUYA gaming console may have gone through a bit of a rough launch, but their latest announcement is sure to gather some interest and maybe some sales as well. Telltale Games was the creator of a series-based game based on The Walking Dead that ended up being one of the best reviewed and top selling games across any console last year. Yesterday, they announced that they are bringing the entire first season to OUYA.
Telltale announced that the whole first season and the 400 Days expansion pack would be hitting OUYA this fall. Since the OUYA dictates that games must have free-to-play demos, the first episode of the game will be a demo for people to play to see if they like it. Their game was new in the sense that it played across 5 different episodes, spread across weeks between launches. If this news seems a bit late to you, since the game is over a year old, don't worry, Telltale plans to bring the second season of TWD to OUYA as well.
This game was one of my favorites of all time having all the great components of writing, character development, suspense and action when needed. Definitely look to pick this up on the OUYA or whichever gaming console you have.
Via: Telltale Games