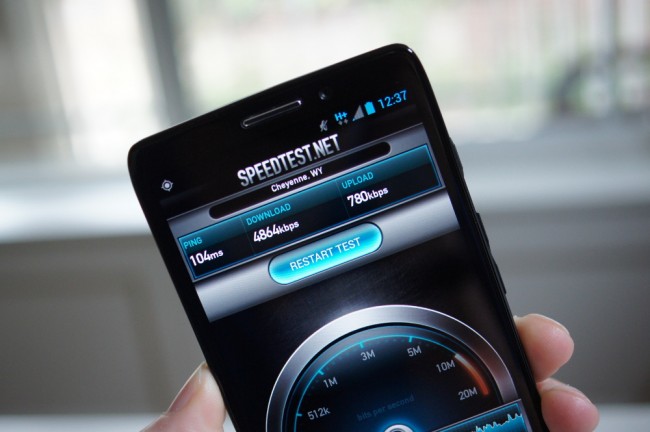 Well, this was a semi-surprising revelation. I chopped down an AT&T micro SIM into a nano SIM, inserted it into my DROID ULTRA, and sure enough I had connectivity. As you can see from the picture above, the ULTRA is running quite well on AT&T's HSPA network. Sure, I'm not seeing record breaking speeds since it's not on LTE, but in a pinch or should you have secretly been craving an ULTRA on AT&T, it does work. Better yet, the DROID MAXX should have the same ability since it's the exact same phone as the ULTRA but with a bigger battery. So if 48 hour battery life has been filling your AT&T dreams over the last couple of weeks, then look out.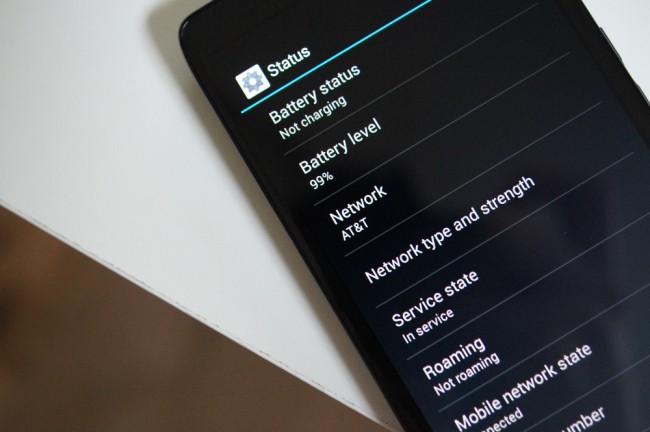 We should point out that both the new ULTRA and MAXX are supposed to support global HSPA networks on 850/900/1900/2100 bands. AT&T uses 850 and 1900, so it sort of makes sense that the phone has the ability to connect to their network. I think what's surprising is Verizon leaving it open. And with that in mind, I wouldn't be surprised if Big Red shut off connectivity to AT&T towers before long. Before you run out and grab a MAXX with sights set on using it exclusively with AT&T, I'd wait to see if Verizon meant for this open connectivity. A future update could cut you off permanently.
Then again, we did see the HTC 8X on Verizon work well on AT&T and T-Mobile. Maybe times are-a-changing?
As of right now, I've had success placing calls and using data to download apps or browse the web. No APN changes were needed – it just worked.
Update:  I've been told that you can do this with the Galaxy S4, Note 2, and DNA as well. I promise to pay closer attention in the future. Still, MAXX on AT&T!