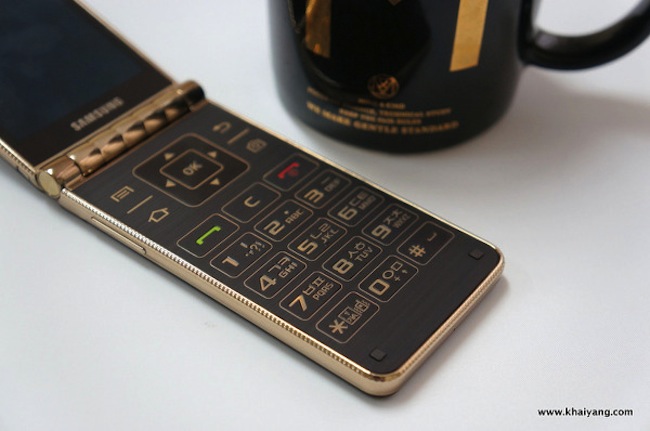 Last week, the Samsung Hennessy became official. It's nothing special, just a glorified Android-powered flip phone that sports dual displays and a quad-core CPU. Nevertheless, we thought now would be appropriate timing to inform you that a very special edition "Galaxy Golden" device is circulating overseas. Yep, it's a gold Hennessy. 
Just yesterday, we sort of humorously asked in a poll if a gold phone would interest any of you. The mass majority said no, but what if the phone looked this good? I mean, look at this thing – the smooth dark black meeting the glossy gold trim. It's very unique and looks pretty hot.
Either way, the Galaxy Golden is not on sale here in America and probably most certainly will never come here. When converted to US dollars, the device costs in the ballpark of $715.
Care to share any thoughts on the device?