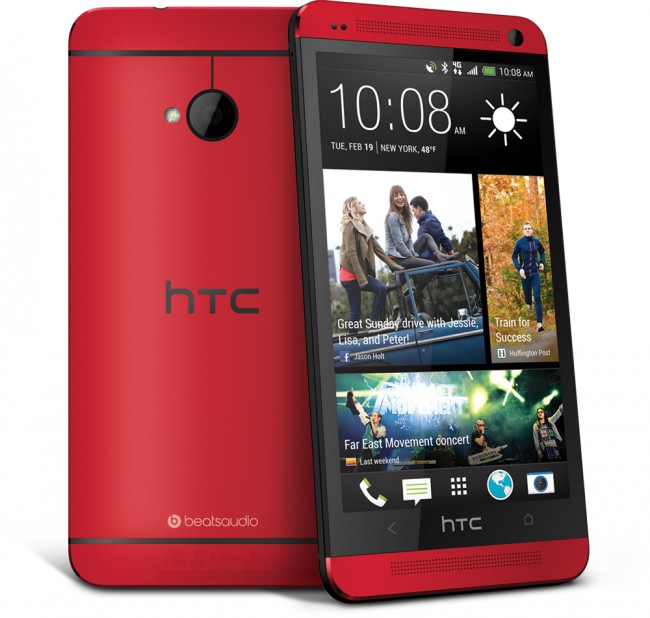 Sprint announced this morning that they will exclusively carry the red HTC One that has been pictured here and there since the phone made its stage debut back in February. The phone in this "red hot" summer color will go on sale August 16 for $199 on-contract. To sweeten the deal, Sprint is holding a BOGO (buy one, get one free) sale from the 16th through the 30th, so if you pick up the HTC One, they'll give you a second one for free in any color (silver, black, or red).
The announcement also details a new partnership that Sprint has formed with NextRadio, bringing FM radio service to the One and several new devices over the coming years.
Other than that, it's the same HTC One only now it comes in red. And you can get a second phone one for free should you buy between August 16 and 30.