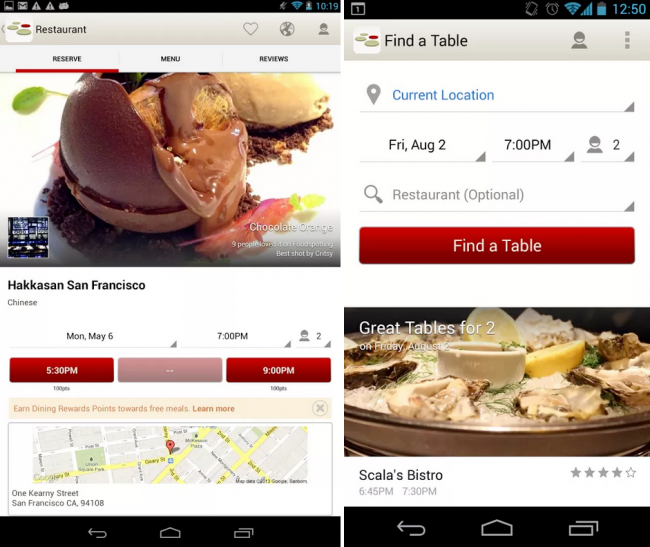 The OpenTable team released an update for their official Android application, bringing a much cleaner and sophisticated look for the app and its search results, mainly. When you open the app, OpenTable will feature highly-rated places to eat that are near you, making your decision making that much easier. No more pleading for your date to tell you what type of cuisine she/he wants. 
In addition, you can view ratings in search results, plus the user can now sort by ratings. A full look at the changelog can be seen down below.
What's New:
We've completely overhauled the experience when you first launch the app, making it much easier to quickly get to search results.
Great Tables: We now feature highly-rated restaurants with availability when you launch the app.
You can now view ratings in search results AND sort by them!
Stability and performance improvements.