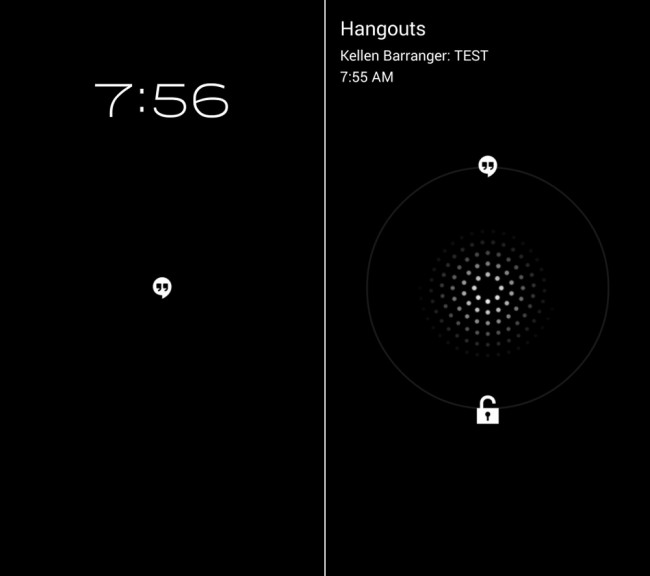 Do you have a device with an AMOLED screen that is running Android 4.3? Like say, the Galaxy Nexus or maybe a Galaxy S4 running a custom ROM (or the Google Play Edition running official 4.3)? As of this very moment, you can enjoy my favorite feature of the Moto X – Active Display (well, at least some parts of it). 
A developer has created an app called ActiveNotifications that uses AMOLED displays on any device to create a similar experience to what you would find on the Moto X. The notifications show previews with a single press, can be swiped into or away, and shouldn't drain your battery since the app won't light up black pixels.
Seriously, it's an awesome start. I just installed it on my Galaxy S4 GPE and am testing it now. But if you own a Galaxy Nexus, which I know many of you do, as long as you are on Android 4.3, you can test it yourself.
The app is listed as an "experimental app," so there may be bugs. It's also free to at least test, or you can purchase the premium version for $0.99.
Note:  After playing with it for a bit, it appears as if it can only handle a single notification at a time. On the Moto X, you get a list of notifications in the bottom portion of the display if you have more than one. I'm assuming the developer can work on this, which is why he has labeled it as an "experimental app." Still, a great start.
Here is the feature list:
FEATURES:
* Notifications don't light up when your phone is in your pocket, purse, or face down to avoid accidental unlocks
* Select which app-notifications you'd like to receive via ActiveNotifications
* "Sleep at night": Don't show notifications at night (Premium feature)
* "More privacy": Hide additional notification details (e.g. SMS text, sender) (Premium feature)
* Automatically switch off screen when dismissing notifications(Premium feature)
Via:  XDA
Cheers Razma and Stephen!