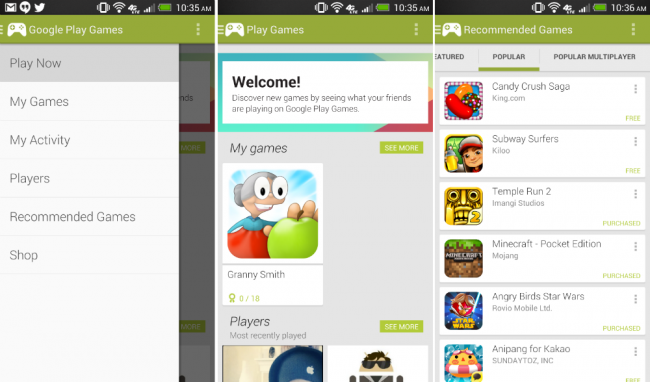 At this morning's press event, Google announced that the Google Play Games app was ready for users to download through the Play store. The app is made for users to keep track of their achievements in different games, as well as to stack themselves up against their friends and global leaderboards. On top of that, you can also find new games to play that feature the game services that are offered by Google. 
Features:
Discover great games
Play with your friends, and see what they're playing
Join multiplayer games
Track your achievements
Compare scores with other players
As you can see in the above image, I really need to go play more Granny Smith. Go grab it on Google Play right now.