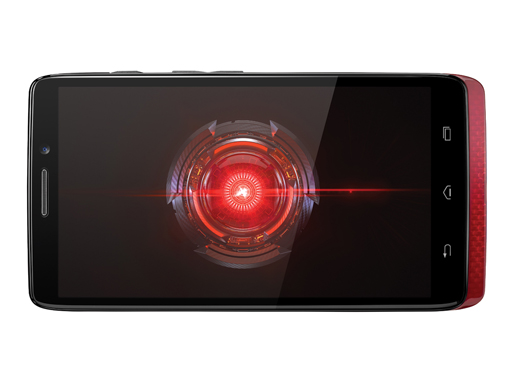 Verizon and Motorola unwrapped their latest collaborations today at a press event in NYC as the DROID ULTRA , DROID MAXX, and DROID Mini.
The DROID ULTRA is all about being thin, with the MAXX acting as the battery workhorse, and the Mini is about being "compact without compromise." 
In terms of specs for the ULTRA, we're looking at a 10MP camera, with a kevlar back, a better CPU than last year's RAZR HD, along with double with the RAM. The device carries a 5″ 720 OLED display and a 2,130mAh battery.
The MAXX carries similar specs, but jumps battery life up to 48 hours on a single charge, yet is still 8.5mm thick. Inside is a full 3,500mAh battery and 32GB of onboard storage. The MAXX also supports wireless charging, but it isn't clear yet whether the ULTRA is also capable. We are leaning towards yes.
Motorola is also implementing a new 8-core processor architecture that they are calling X8 Mobile Computing. They are dedicating cores to select areas of the device, like 2 application processor cores, 4 graphics process cores, 1 contextual computing core, and 1 natural language core.
On a software front, these new DROIDs will use some of the Moto X's tricks in terms of voice control without having to touch the device. You'll see the on-screen notifications, though the entire screen doesn't need to light up in order to show you them. They are also introducing a new camera sharing feature called DROID ZAP (hah, really?).
Pricing is as follows:  ULTRA at $199 on contract, MAXX at $299 on contract, and the Mini will be $99 on contract. You can pre-order today – devices ship August 20. Buyers should note that if you purchase the device before September 30, you receive six months of Google Play Music All Access for free.
Press Gallery