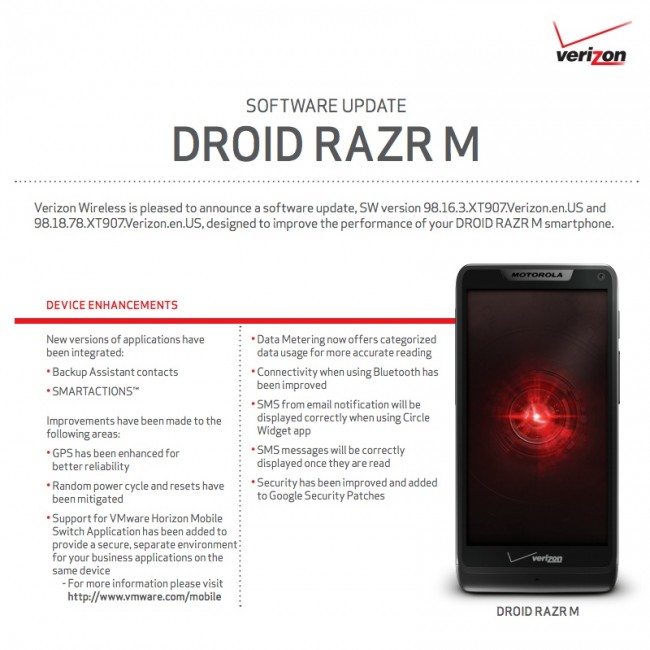 Update:  For some reason, Verizon is pushing out two different builds of 98.16.3 and 98.18.78. We aren't sure what is different, but should we find out we will update the post.
The RAZR HD isn't the only device seeing a Google Security patch, SMS fixes, and GPS enhancements – the DROID RAZR M is joining the party. The new update that was approved by Verizon this afternoon, brings the phone up to build 98.16.3. As I just mentioned, this update is almost identical to the update that was just approved for the RAZR HD and MAXX HD. It even includes new Backup Assistant and SmartActions apps.
Full details in the image above – the update will likely rollout within the next week. The update is 50MB in size.