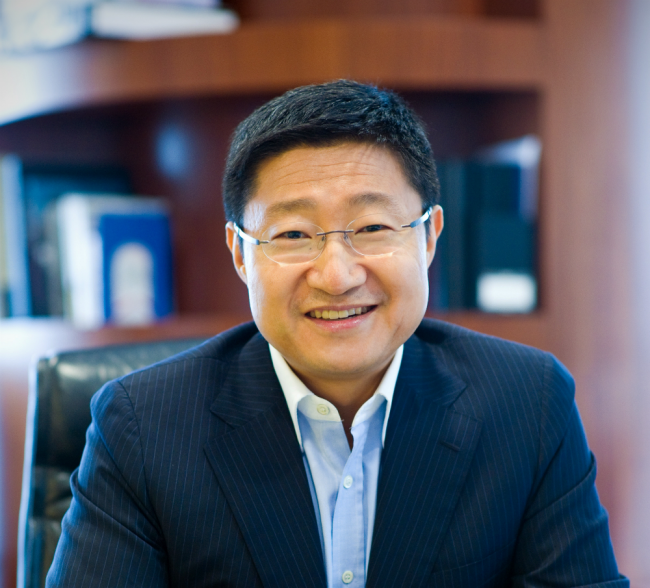 Watch out, folks – there is a new man on campus. As of today, Gregory Lee, Samsung's former Global Operations Manager in Southeast Asia has a new gig. Mr. Lee will now lead Samsung's mobile efforts here in America as the President of Samsung Telecommunications America. 
The former president, Dale Sohn, who is directly responsible for Samsung's large success with the Galaxy portfolio of devices, is headed back to Korea to act as Executive Advisor to Samsung's CEO, JK Shin.
What this means for consumers, only time will tell.
Samsung Announces Gregory Lee as President of Samsung Telecommunications America

DALLAS–(BUSINESS WIRE)–Samsung Electronics Co., Ltd., a global leader in digital media and digital convergence technologies, today announced the appointment of Mr. Gregory Lee as President of Samsung Telecommunications America (STA) effective immediately. In his new role, Mr. Lee is responsible for leading the company's mobile business operations and strengthening the company's leading position in the smartphone market in the U.S.

Mr. Lee comes to STA after serving as President of Samsung's Southeast Asia Headquarters for the past three years. Prior to that, he was the head of Global Marketing Operations in the Samsung Electronics Headquarters in Korea. As a recognized expert through his achievements in marketing and innovative operations in Southeast Asia, Mr. Lee will continue to build STA's success and mobile business initiatives.

Samsung Telecommunications America's outgoing President, Dale Sohn, will return to Korea as Executive Advisor to Mr. J.K. Shin, co-CEO and President of the IT & Mobile Communications. During Mr. Sohn's leadership of STA over the past seven years, Samsung became No. 1 in the U.S. mobile phone market, achieved record results with the Galaxy S® smartphone portfolio, and Mr. Sohn has driven Samsung's commitment to network business.