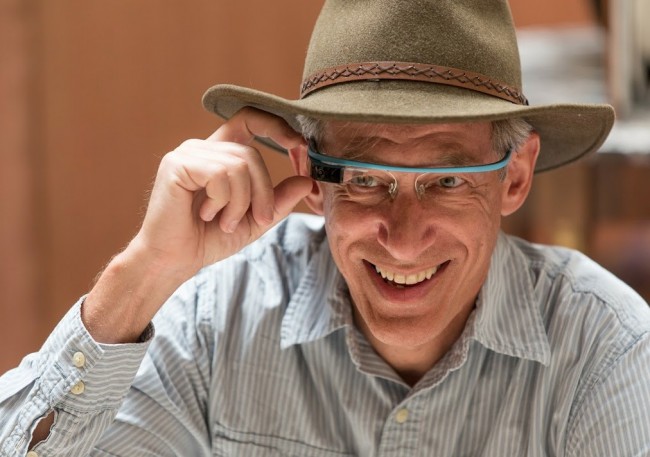 While we are still awaiting the official launch of Google Glass, their team is continually making enhancements and improvements to the device's software. They launch monthly updates to users that already have units, bringing new features and fixing various bugs. 
The newest update, which should roll out to devices over the next couple of days, brings additional voice controls as well as full web browsing. For the voice controls, users can do less tapping and more talking. For example, if you receive a text messages, you no longer need to tap to open it, but can instead simply say, "read aloud."
The way to control your browsing experience is pretty interesting. To look around the webpage, you simply pan your head from left, right, up and down. Neat.
Once you're on the web page, there are a few ways you can explore:

Scroll – Slide your finger forward on the touchpad to scroll down.
Zoom – Slide two fingers forward or backward to zoom.
Look around – With two fingers down on the touchpad, move your head around to pan.
Click – As you look around, you can tap to select anything in the center of the screen.
With monthly updates bringing useful features every time, it's pretty easy to stay interested in Google Glass.
Via: +Project Glass