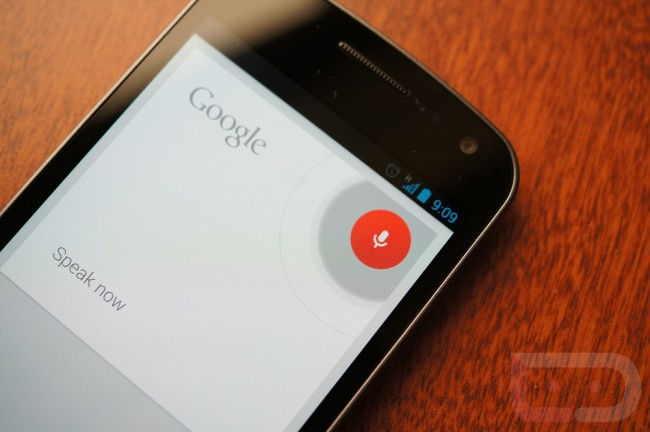 Google Search received an update today on Android that introduces a couple of new Google Now and action features worth mentioning. The first new feature will display information about shows you are watching through your internet-connected TV (as long as you are on the same WiFi network as your TV). The second will automatically pop up saved offers once  you approach a nearby redemption location. And third, we're seeing a new voice action that will play music from either your phone or the Play store. Oh, they also tossed in Voice actions tips.
The update is technically live, but yeah, you know about those staged rollouts. 
What's new:
Information about shows you're watching on your internet-connected TV (US only)*
* Requires phone/tablet to be on the same network as your TV
Saved offers when nearby a redemption location
New voice action: play music from your phone or the Play Store
Voice actions tips
Update:  Google posted a better explanation of how the TV show info works to G+:
TV Cards: If you have an internet-connected TV, Google Now can help unlock more information about what you're watching. Just connect your Android device to the same network that your TV is on and tap "Listen for a TV show" in Google Now. We will show you information, like where you've seen an actor in the cast before, or more information about the people mentioned in the show. So if you were watching Nik Wallenda cross the Grand Canyon this weekend, with Google Now, you could learn that the "King of the Wire" in fact holds seven Guinness World Records, including highest bike ride on a high-wire.

Google Offers: Now you can get reminders for your saved offers when you're near the store — right when you need it. Google Now will pull up the offer so you can use it quickly and easily.
I hate to say this, but should you get the update, feel free to share the love in the comments.
Update:  You can download the new Google Search here.
Cheers Phil!