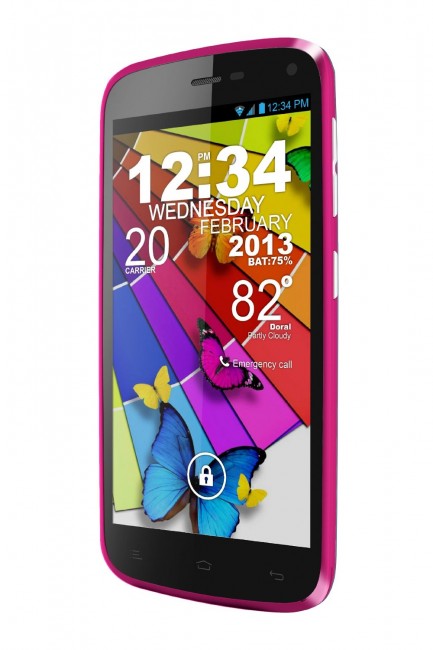 The search for the perfect unlocked device still goes on, but we did happen across these newly launched BLU devices, the Life Play, Life View and the Life One. Each device comes running Android 4.2, as well as being powered by a quad-core MediaTek processor clocked at 1.2GHz. They are unlocked, ready for usage on AT&T and the 1900MHz band of T-Mobile, offering folks a reasonably priced alternative to some of the more high-end devices out there. They feature IPS displays and come in a variety of sizes/colors, each of which is matched by a very enticing price tag. 
The largest of the three sports a massive 5.7″, the Life View, priced at an amazing $299. It features a 12MP camera, 1GB of RAM, 16GB of storage, and a nicely sized 2,600mAh battery. The medium-sized device, measuring in at 5.0″ is the Life One, priced the same as the View at $299. It features a larger camera sensor at 13MP, but just 2,000mAh of battery. Other than those two differences, its specs match that of the larger View. The smallest, priced at $229, is the Life Play. It has a 4.7″ display, 8MP back-facing camera, 1GB of RAM, and 4GB of expandable memory. Not too special, but if you need a quick and sexy little burner phone, it's not a bad option.
Currently, the Life Play is the only available device, but the other two are set to be released in the short future.
Via:  Amazon