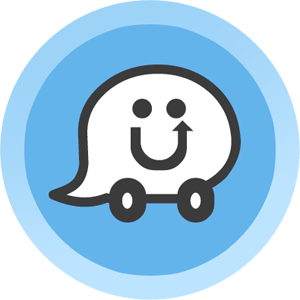 Google announced this morning that it has acquired Waze, a GPS and social traffic application that updates routes and drive information in real-time thanks to a community of users. Through Google Play alone, it has anywhere from 10-50 million downloads, but is on iOS as well.
The app has voice navigation, shows community-contributed road alerts, learns from your frequently traveled routes, and can even find the cheapest gas station on your way. But it also takes on a social function, in that your friends can join Waze, and be seen as you all attend a concert or arrive for a dinner reservation. 
Google will use Waze to continue to beef up their Maps applications, which are already the best in the business. They point out specifically in today's announcement that they are "excited" about the prospect of "enhancing Google Maps with some of the traffic update features" already used by Waze. In the press release for the acquisition, they are hoping to "outsmart traffic together."
The Waze team will remain in Israel and operate separately for now. Reports suggest that the acquisition of Waze cost Google over $1 billion.
If you wanted to tryout Waze, you can find it on Google Play for free.
Here is the promo video for Waze:
Via:  Google Blog