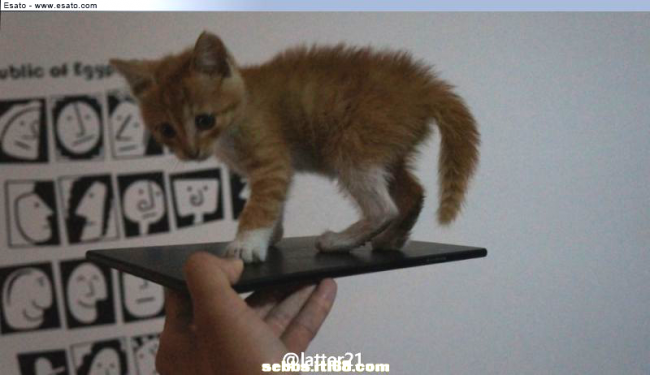 Check your calendars, is it April Fools? It's not? Well, what else could explain this mystery. Pictured above is a kitten, balancing on supposedly the upcoming Sony mega device titled, the Togari. The Togari, which we have seen pictured once before, is reported to feature a whopping 6.44-inch Triluminous 1080p display, a 2.3GHz Snapdragon 800 processor and other high-end specifications. 
According to the site that released the above photo, the device measures in at 6.5mm thin, which looks about right if we compare it to the size of that small kitten. As much as this photo offers up, it really only leaves us with more questions.
No details are currently out on the cat's specs.
Via: VR-Zone | Phone Arena