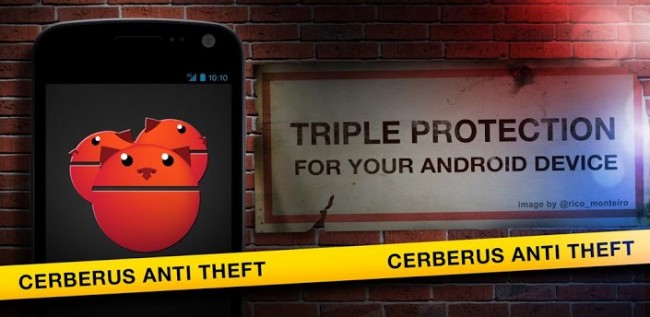 If mobile protection on your smartphone has not been a point of focus thus far in your life, today might be a day to consider looking into it. Thanks to a deal on AppGratis, a daily app sale site, Cerberus with a lifetime license can be had for…free. The lifetime license typically runs around $4, so this is your chance to save some cash and get your device mobile theft protection. The deal is only for new user accounts though, so if you have already have a Cerberus account, you may be out of luck. 
For those not familiar, Cerberus provides protection for your phone should you lose it or if someone were to steal it. Once installed on your device, you can track your phone's location, tell it to sound an alarm, wipe the storage, lock the device, record audio through its mic, get a list of calls made or received, and more, all through a web interface. There are also options to remotely control it via text messages or receive notifications should someone try to swap out the SIM card.
Cerberus is one of those apps that you may as well install and then forget about. You won't necessarily need to open the app after initial setup, unless your phone is stolen, of course.
To get the deal, head to the AppGratis link below, click the "Download" button which directs you to Google Play, and then install it. Once installed, all you have to do is setup a new account and your lifetime license will be issued.
Cheers Anthony!