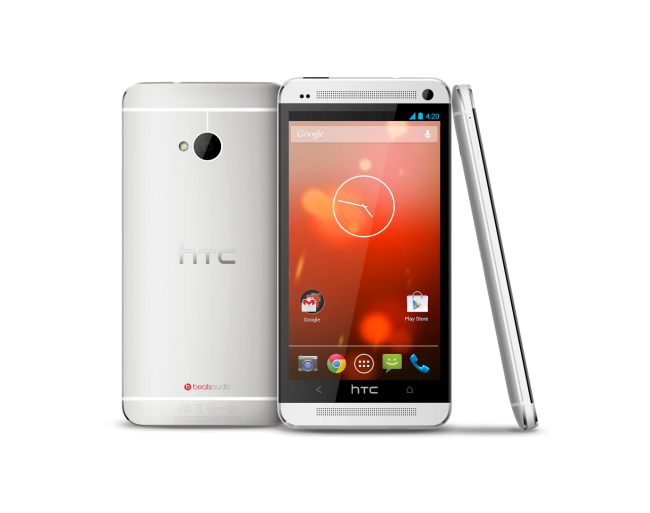 New details have emerged out of the HTC camp regarding today's announcement of a "Nexus Experience" HTC One. Two main points were brought up when speaking to The Verge, the first concerning the device's hardware buttons. They will remain on the device, with the Android OS being built around them. Exactly like how they are currently, Google Now will be accessed by long pressing the home button and then double tapping the home button will bring up Android's multitask windows. 
The second and most important piece of new information concerns current HTC One owners that might feel a bit left out by this announcement. HTC is currently "examining the best way to support early adopters of the One," who would potentially prefer an AOSP experience to Sense UI. That's right, current owners of the One may be given stock Android if they so choose.
How and when HTC intends to roll out such a change is still to be determined, but this is a great sign that HTC is open to their customer's opinions and desires. As of right now, the only way we could think of that they could accomplish such a task is to basically release a vanilla Android ROM for people to download and flash. Either way, we like what we're hearing.
Any HTC One owners in here that can't wait to flash some stock Android?
Via: The Verge