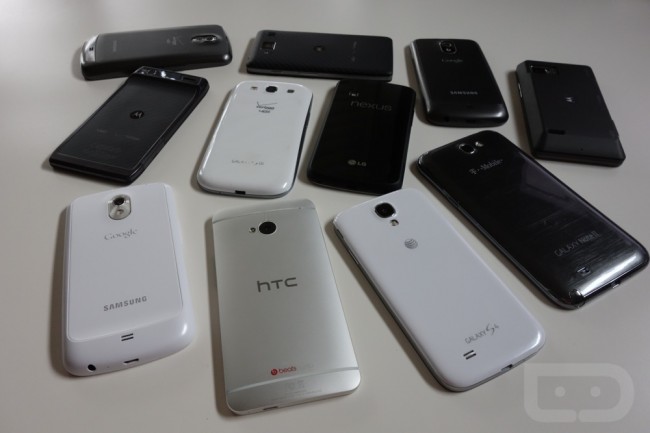 The last time that we asked the Droid Life community about their current phone, the Galaxy Nexus was still dominating, followed closely by the Galaxy S3. But since that poll ran back in August of last year, we've seen the Galaxy Note 2 surface, along with the RAZR HD, Nexus 4, DROID DNA, Nexus 4, HTC One, and of course, the Galaxy S4. Since we are now in late May of 2013, it's time to ask again, "Which phone do you currently own?"
As in previous polls, we can't list every single phone on the market, so we picked the top dogs and also some from the past that many of you still seem to be suffering with. For those with a Samsung phone like the GS4 or Note 2, be sure to mention your specific carrier model in the comments. When voting "Other," be sure to tell us which phone it is that you have. So, tell us, which phone is your current phone?

Loading ...
______________________
Some of our best videos.