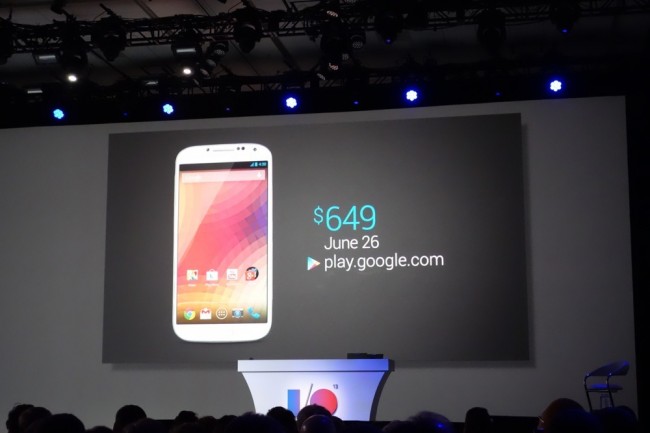 When the Samsung Galaxy S4 "Nexus experience" device launches on June 26 for the questionably high price of $649 through Google Play, it will be available to U.S. customers only. According to CNET who spoke with Google on the subject of availability, for now, the device will be a U.S. exclusive. 
Google first unveiled their own version of the Galaxy S4 at Google I/O last Wednesday after being rumored the night prior. The device will run stock Android, receive timely updates like a Nexus, include LTE support on T-Mobile and AT&T, and has an unlocked bootloader. Keep in mind that running stock Android also means that it won't have any of Samsung's suite of software add-ons like Air Gesture, Air View, or the Samsung Camera. This is 100% pure stock Android running on the GS4.
We know that most of you are U.S. residents, but our international crowd seems to be growing. So U.S. readers, congrats – international readers, we're sorry, for now.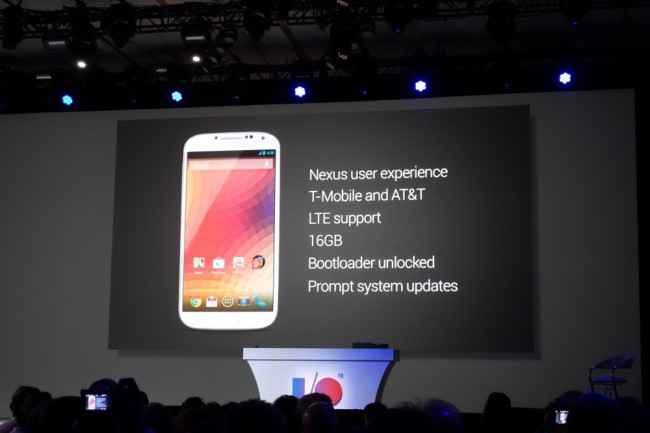 Via:  CNET UK