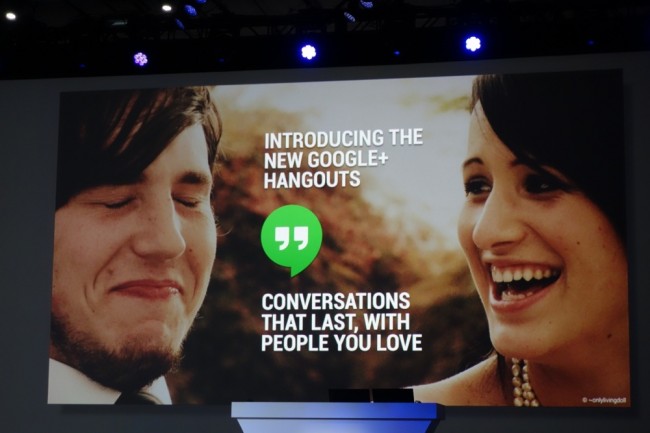 During today's Google I/O keynote, Google and Vic Gundotra announced Hangouts, their new messaging service (previously codenamed Babel). It works across platforms, meaning it works on Chrome, Android, and iOS. It also utilizes cross-device notifications, which allows you to check one device and have the notifications on others clear away. This is the unified chat that has been rumored for weeks now.
The service should go live some time today.
Update:  Hangouts in live in Google Play!