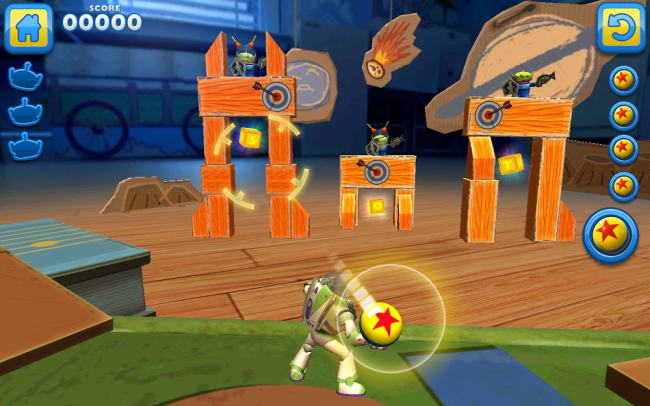 Usually, I find myself staying distant from anything Disney related on Android, since I expect to find something suitable for my 8 year old nephew before I find something that intrigues myself. Well, I saw Toy Story: Smash It! and since that movie was huge when I was my little nephew's age, I decided to check it out. I was pretty surprised to find that this game is actually quite good. 
You play as Buzz Lightyear, going around smashing down puzzle building-type structures built by the aliens. I think of it as Angry Birds, but with more action thanks to the over-the-shoulder view we get with Buzz. You aim the balls towards weak points in their buildings, and then let go, then Buzz hurls the objects down towards the blocks. The game looks great and plays smooth, perfect for any grown-up (unfortunately I guess I am one now), and kids too.
The is free on Google Play, but to access special features and additional levels, you may purchase the full version for just $0.99.
Play Link