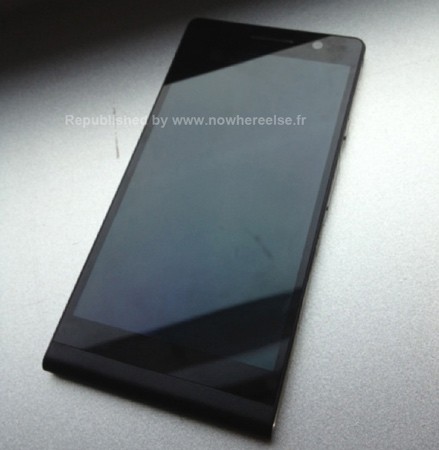 Recently, snapshots were taken of a mystery device and according to their source, it is of an upcoming Huawei device titled the P6-UO6. No fancy specs were listed, but what has some folks abuzz is the phone's measurements, coming in at just 6.18mm thin. For reference, the iPhone 5 is listed at 7.6mm thick. So yeah, Huawei looks to be trying to snatch away Apple's "world's thinnest smartphone" title. 
As interesting as this phone may look, it is hard to get too interested since seeing it here in the States on one of our four major carriers is most likely not happening. But who knows, maybe we will at least see it at next year's CES and they can have another humorous press event.
Via: Engadget | NoWhereElse
______________________
Some of our best videos.