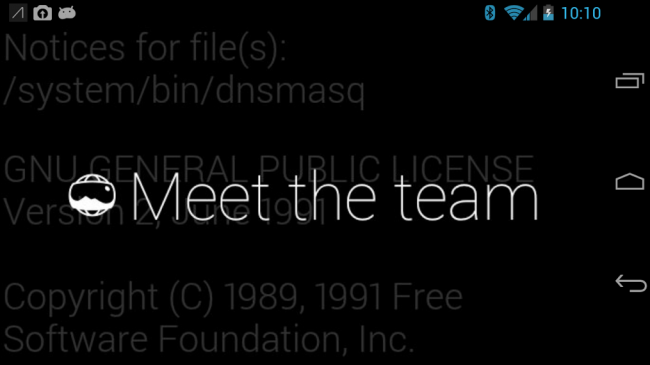 It shouldn't come as a surprise that after some digging, a lucky owner of Google Glass has found a well-placed Easter Egg inside the device's software. After a check through Settings, then a specific number of taps on the track pad, you are greeted by a full panorama of the Google Glass team. And wouldn't you know it, Mr. Sergey Brin even makes an appearance. 
All of the Googlers are sporting their Glass units, which is certainly a nice touch. What a job it must be.
Via: +Jay Lee
______________________
Some of our best videos.