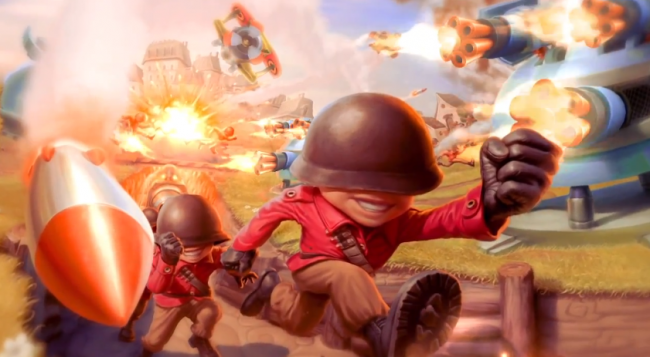 All you Fieldrunners fans have your work cut out for you, as the highly anticipated sequel Fieldrunners 2, is now live on Google Play. In the game, you can expect to see the classic tower defense action that the previous title is known for, along with some new features like bee hive-shooting towers, plus a ton of new weapons and levels. 
Key Features:
Pint sized invaders seeking revenge!
A tower that launches bee hives!
Tons of levels in a 20+ hour campaign!
Revolutionary AI – each enemy creates a dynamic, realistic path through the battlefield!
Gorgeous, hand painted, 2D graphics by award winning artists!
20 unique, upgradeable weapons!
Custom loadouts let you pick the perfect weapons for each battle!
If I had to guess, I would say we can expect this to be Kellen's app of the week on tonight's DL Show.
Play Link ($2.99)
http://youtu.be/vmVSAolte-8