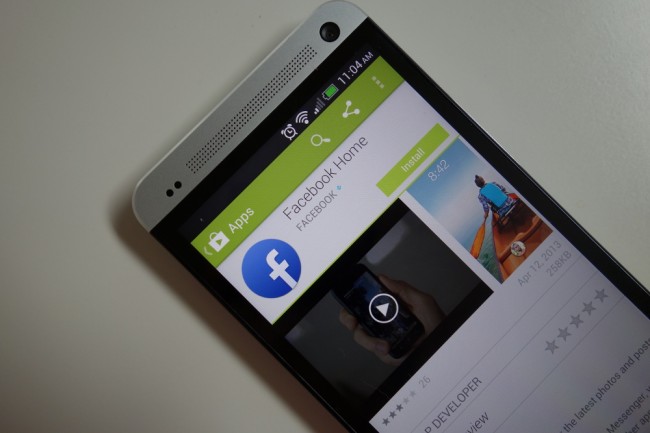 Today at AllThingsD's Dive Into Mobile conference, Facebook's head of mobile engineering gave information on the first installment of monthly updates that is to be pushed to the Facebook Home application. Without diving into what the update would include, he did give mention that the update will be available starting the second week of May, but other details with sparse. 
Other than that, Home is now rolling out to international devices outside of the U.S. as well, so it will be interesting to see what others have to say about Home.
If there is something you would like to see added to Home, tell us what it would be down below.
Play Link
Via: The Verge