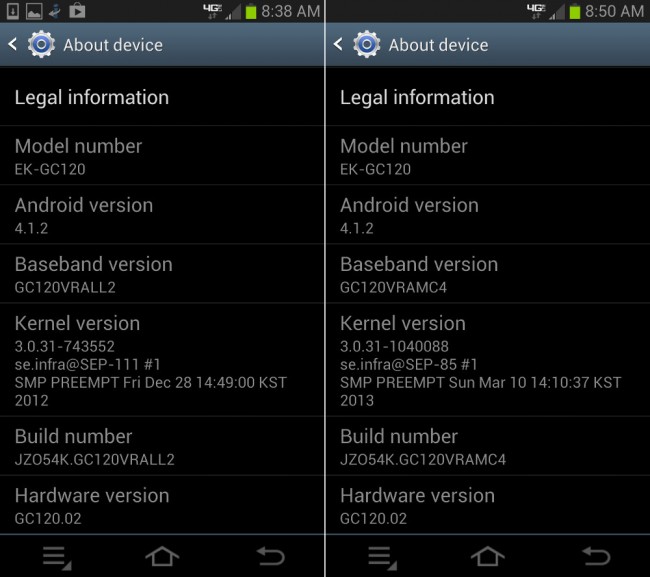 The Samsung Galaxy Camera (EK-GC120) for Verizon received a major update (at least in size) this morning to build VRAMC4. The update weighs in at almost 180MB, which is substantial, though we're not sure at all what was included with it. Verizon nor Samsung have mentioned the new firmware, so at this point, we're stuck waiting for answers. It is still running Android 4.1.2 after the update is pushed through, though. 
I'm leaning towards it being a camera software upgrade rather than much of an upgrade on the Android side. After downloading, seeing the working Bugdroid, and then rebooting for the first time, a screen appears that says "Upgrading Camera Software," before rebooting one more time. I thumbed through the camera software, and even snapped a few pictures, but came up empty.
If you own this camera, let us know if you received the update and if you have noticed any changes.
Cheers Charles!