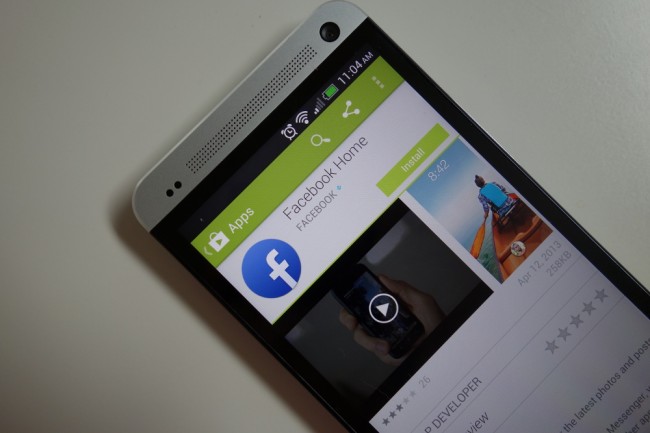 After updating the standard Facebook and Messenger apps this morning to prepare for the arrival of Facebook Home, Facebook has released the final piece to the puzzle. That's right, Facebook Home is now available for select devices. If you own a Samsung Galaxy S3, Galaxy Note 2, HTC One, One X, or One X+, feel free to grab the app from Google Play for free. 
For those not familiar, Facebook Home is similar in a way to apps like Nova Launcher because it's nothing more than a 3rd party launcher that can replace your current home experience. But it differs drastically when it comes to features and user experience in that Facebook is pushed to the front of your phone. Your app drawer is accessed differently, there are no widgets, your timeline is streamed as pages on your home screens, and navigation is something that may take some getting used to.
Additional support for devices not mentioned above is on the way, but no specific timeframe has been given.
*Note – At this time, it's semi-live. We are only able to see it on our Nexus 4s. I can't get it to show up on my HTC One or Galaxy S3, two devices that are supposed to be compatible. Give it a few minutes.
Update:  It appears to be live for my Galaxy S3 and HTC One, as long as I click on the direct link. Searching, I still come up empty.
Play Link