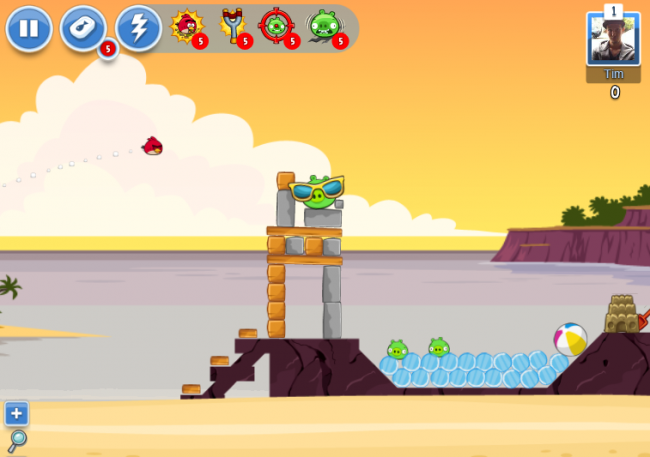 I have been thinking to myself recently how there just isn't enough Angry Birds games for Android. Wouldn't it be swell if Rovio kept them coming? Well, looks like they have read my mind and announced in Finland at a developers meetup that they are bringing their popular (60 million installs popular) Facebook game, Angry Birds Friends to Android and iOS. 
There is no release date yet, but Angry Birds Friends incorporates your friends as challengers instead of just playing for yourself. If you think you can outscore your amigos on a level, then challenge them!
Sounds like the perfect game for the upcoming Facebook phone.
Via: TechCrunch